George Joseph Widly, Jr.
October 11, 1930 ~ July 25, 2023 (age 92)
---
The son of George Joseph and Mary Noonan Widly, George was born October 11, 1930 in Long Branch, NJ.
He passed peacefully in his home, July 25, 2023 in Orange, CA at the age of 92.
George's Family

Wife: Lois Widly
Children: David and Lori Widly, John Widly, Gioia and Bob Mihuc
Grandchildren: Ryan Mihuc, Ashley and Josh Andrews, Parker Widly, Joseph Prescott Widly, Austin Mihuc
Sister: Mary and (Chuck) Ellis
Nieces: Mary Ellis Seibert , (Cindy) Ellis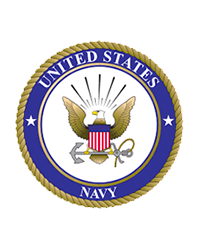 Navy 1949-1953
Aircrewman training, San Diego, CA: this is when George decided that California would be his home someday
Korean War: Atsugi, Japan and Kimpo: Electronic technician on Privateers PB4Y2's - his heroic actions saved the crew one hairy night
Awarded the Navy Air Medal for his service
Education, marriage and career as an Aeronautic Electrical Engineer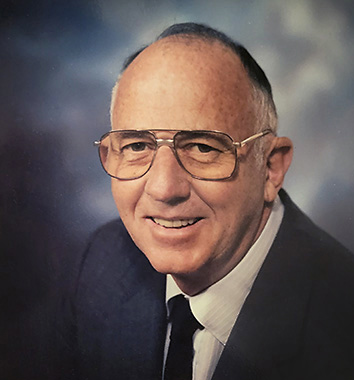 Bachelor of Science in Engineering - Rensselaer Polytechnic Institute, Troy, NY
Engineering Honorary societies: Tau Beta Pi and Eta Kappa Nu
Master of Science - UCLA
Masters of Business Administration - Pepperdine University
During his last year of Engineering college, George's sister Mary introduced him to a pretty, fellow nurse named Lois. Asking Lois to marry him and accepting a position at North American Aviation based in Southern California were two events that directed the rest of his life. George and Lois were married soon after his graduation from RPI and her graduation from St. Peter's Nursing School. Their honeymoon was a drive across the country to California. Sleeping in the car, camping, an occasional motel, a stop at Yellowstone: this began their lifelong adventures together.
George's first two years at North American began in the Airborne Radar group and ended as resident engineer at Lockheed's Palmdale plant in the high desert. He and Lois lived in Lancaster where their sons David and John were born.
In 1962, North American, opened a radar repair facility in Torino, Italy to support the work George was doing at the time. George and Lois, along with toddler David and baby John, moved to Torino. He and Lois had wonderful opportunities to travel together all over Europe and Egypt. Their daughter Gioia was born in Torino, which gave them three children under three years of age. Their time in Europe was life changing. For the rest of their years together, George and Lois exchanged visits with the many friends they made during those 3 years.
Back to the States in 1965, George and Lois settled in Orange Park Acres. They began a life that included their three children, ponies, goats, pigs, sheep, chickens, fruit trees, 4-H and a lifetime of projects for George to work on and exercise his creative mind.
1972 saw George as a Chief Engineer within the newly formed Missile Systems Division. In the 1980's and throughout the remainder of his 30 years in Aerospace, George devoted himself to what he considered his finest career accomplishment: leading Autonetics into what would eventually be our nation's Strategic Defense Initiative, the "Star Wars" program. As Program Manager for 10 years, George oversaw the conception, design, fabrication and testing of the radar homing seekers of PATRIOT PAC III. It was the first and only fielded Anti-Ballistic Missile System without a warhead. As George always stated: a bullet-to-bullet hit. The amazing efforts by him and his brilliant team made a significant contribution to our victory in the Cold War, and they continue to protect us today. The PAC III earned its reputation by proving its accuracy time and again in the Gulf Wars and most recently used by Ukraine to defend themselves against Russia's most advanced missiles.

Retirement and daring adventures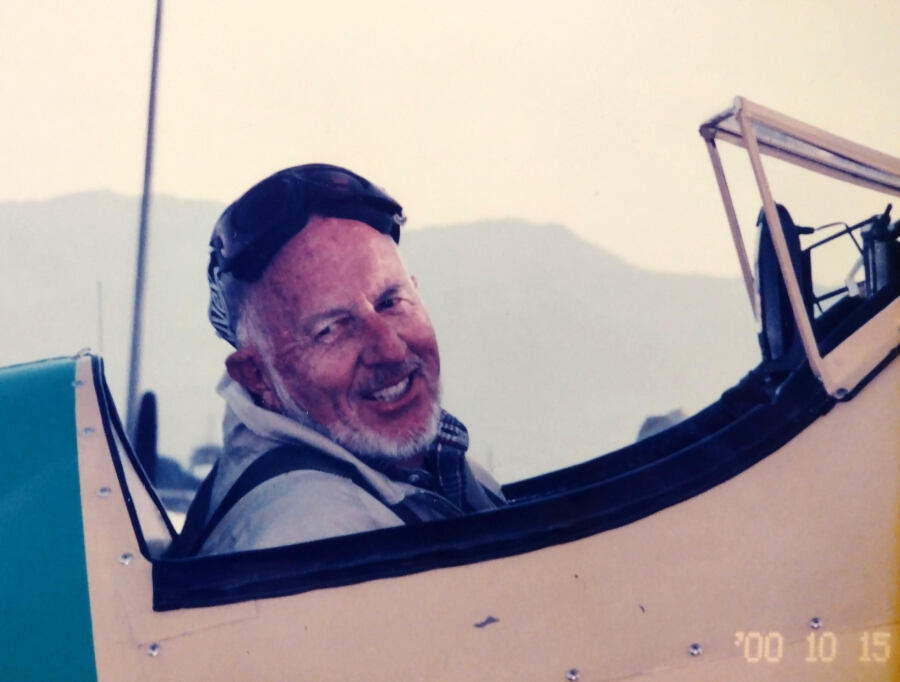 In 1989, George took early retirement and often said that it was the best portion of his life. For the next thirty years, he worked hard and played hard. He extensively remodeled their home, doing almost all of the work himself. George was always samazed by Lois' patience and support over the years it took him to accomplish this.
During the 90's, George purchased his dream plane, a Boeing PT-17 "Stearman" open cockpit biplane. George logged over 500 hours in "22 Tango." This included a cross country flight to Galesburg, IL for a Stearman Fly-In when the 9/11 tragedy grounded his return flight. He loved working on and rebuilding cars, riding his beloved Harley and taking bike trips with Lois.
Snow skiing with family and friends, helicopter skiing and mountain climbing with his sons. These and scuba diving took him around the world. He dove in the Bahamas, Belize, Cozumel, the Great Barrier Reef and many other places. He climbed Kilimanjaro, base camp of Everest, Mount Kosciuszko, Patagonia, the Andes in Peru, and hiked from Chamonix to Matterhorn. He pushed himself to the limits of his courage and came away with stories to curl one's hair.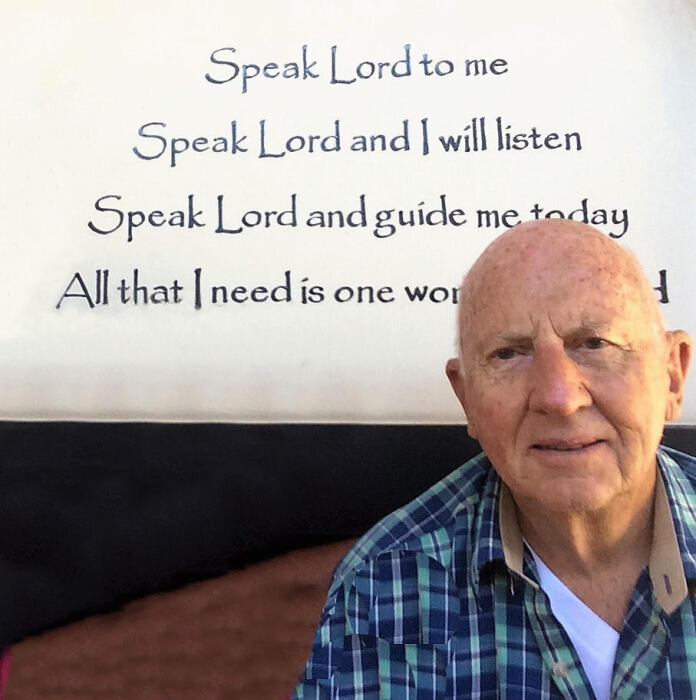 A Lasting Legacy
George will be deeply missed. His sense of humor and his ability to fix or build anything were all shared generously with his family and friends.
In the latter part of his life, George connected to his faith in the Lord. He knew he was going to heaven to be with his Savior. In his own words, "I have made my peace with God."
George's Memorial Service
A Celebration of Life
George's memorial service was held on Friday, October 6, 2023 at 11:00 am.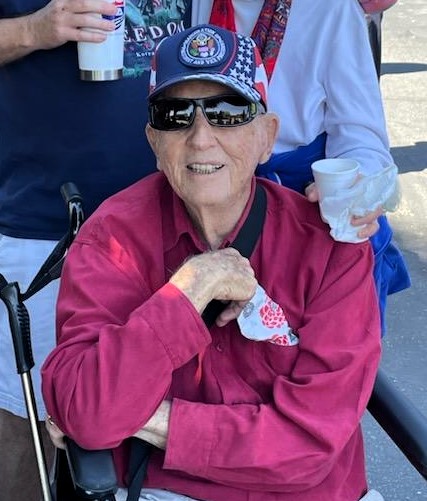 To Honor George
In lieu of flowers or trees, the family has set a GoFundMe page to honor George with the 20' flagpole that he always wanted. We plan to raise the flag at his Celebration of Life.

If you wish to contribute toward this project at GoFundMe, click here.

Thank you so much.